Electrical Engineer (m/f/d) for the Naila site (Bavaria)
Established in 2002, Lead Intelligent Equipment (LEAD) is one of the world's largest suppliers of new energy manufacturing equipment. With a focus on designing, engineering, and building cutting-edge manufacturing solutions, LEAD serves many of the world's largest automotive, renewable energy, and technology companies. LEAD´s expertise lies in serving eight specialized manufacturing sectors: lithium-ion EV batteries, EV module and pack equipment, solar PV panels, 3C equipment, hydrogen fuel cells, laser precision processing, connected factories, and smart logistics.

In 2021, as part of its expansion strategy, LEAD established a German subsidiary headquartered in Nuremberg. LEAD´s commitment to global expansion is evident through the establishment of 15 subsidiaries and 50 service outlets across Europe, America, and Asia. With a worldwide footprint, LEAD boasts extensive production and research and development (R&D) facilities spanning over 1,000,000 square meters. These state-of-the-art spaces are where a dedicated team of over 21,000 employees collaborate to drive innovation and develop industry-leading solutions.
Selection and validation of electronic components
Testing of components for CE conformity and suitability
Support in the preparation of technical documents
Optimization of analog and electronic circuits
Preparation and review of circuit and wiring diagrams
Support in functional and safety tests and the preparation of corresponding reports
Integration of electrical components into existing machine structures
Completed studies in electrical engineering or comparable
Knowledge in the area of CE conformity is an advantage
Enthusiasm and creativity for the development and optimization of products and solutions
Communication skills, assertiveness and practical thinking
You are a result-oriented and proactive person with a responsible and independent way of working and enjoy working in an innovative and dynamic environment.
We look forward to receiving your complete application documents, along with your salary expectations and desired start date. Please send them via email to arif.keles@leadintelligent.com. If you have any questions, feel free to contact Mr. Arif Bünyamin Keles at 0162/1779 344 or through the email address mentioned above. Explore more exciting job opportunities on our website at https://www.leadintelligent.com/en/.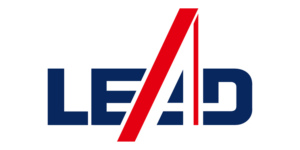 Am Kalkofen 10, Naila, 95119, Deutschland