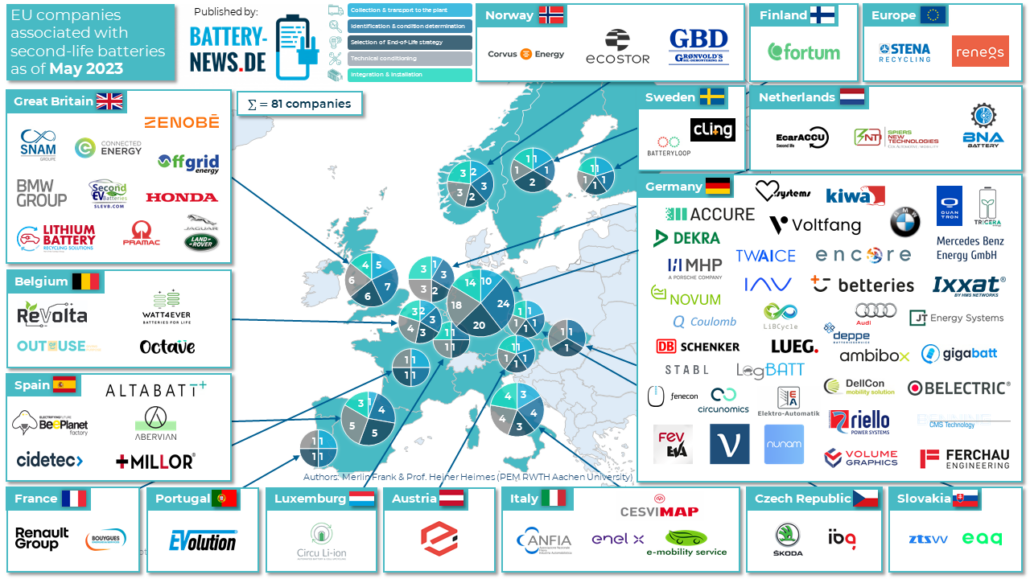 "Battery-News.de" presents an up-to-date extract of European companies directly related to or supporting 2nd life applications of batteries. The map is divided into five categories:
Collection and transport to the plant

Identification and condition determination

End-of-life strategy selection
Technical preparation 
Integration and installation 
All itemized maps are available on the right. The maps are also available in higher resolution.
If your company is missing, or you have general comments, please feel free to contact us. We are looking forward to your message!
Author:
Gerrit Bockey & Heiner Heimes

Published:
12.04.2023
All Post

Battery Development

Battery Material

Battery Production

Battery Recycling

Top-Story EN

Uncategorized