Machine and Equipment Manufacturer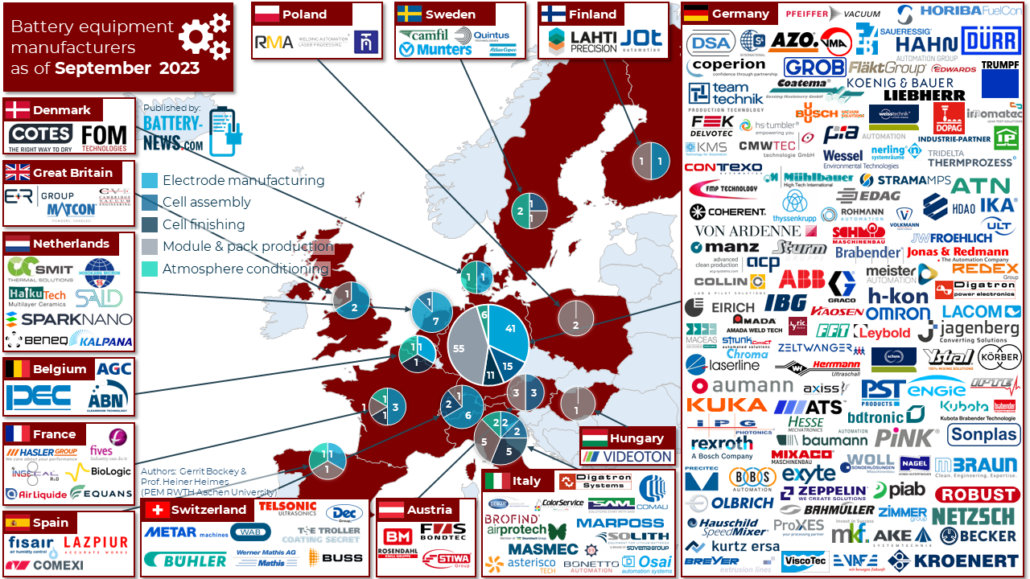 "Battery-News.de" presents a current excerpt of European machine and equipment manufacturers that are represented at all scaling levels in battery production. The overview is limited to manufacturers who can map at least one process step in battery production and take a division in the areas of battery production from electrode production to module and pack production. For the first time, the map also shows equipment manufacturers active in atmosphere control within cell production.
If a company is not included, corresponding notes with a public representation are welcome to be sent by e-mail to info@battery-news.de.
Author:
Gerrit Bockey & Heiner Heimes

Published:
12.04.2023
All Post

Battery Development

Battery Material

Battery Production

Battery Recycling

Nicht kategorisiert

Top-Story EN

Uncategorized