Exploring saving potentials when using plastic piping in battery cell production
More resource-efficient technologies will have a significant impact on the mobility and energy markets and increase the need for reliable batteries. Their production will bring a huge demand for cooling and hot water applications. In this interview, Cyrus Ardjomandi, Business Development Manager with a focus on battery applications at GF Piping Systems, explains the energy and CO2 saving potentials that result from the use of plastics in media lines as well as innovative connection and automation technologies.
Battery News: Mr. Ardjomandi, what challenges does GF see in cell manufacturing projects?
Cyrus Ardjomandi: Battery technologies play a central role in the energy turnaround that we urgently need to implement. Electromobility and electricity storage solutions in the building sector are just two of many examples. With the global climate targets for limiting global warming set at a fixed time, there is now a new dynamic. A major challenge here is that most of the projects are globally managed, with different standards depending on the location. At the same time, factors such as time pressure, lack of skilled workers or space restrictions should not influence the time frame and the quality of planning and execution. To keep efficiency high in such projects and avoid long delays, GF Piping Systems also supports customers in technical planning and off-site prefabrication along the entire process. Alternatives need to be weighed up instead of just relying on the familiar. Durable plastic tubes can increase the efficiency of battery cell production. I will explain this with an example:
In the area of clean and dry room technology, controlled environmental conditions are critical. The insulation and material properties of the piping system can have a significant impact on the energy required to maintain a stable environment. Plastic has some significant advantages here, such as speed of installation, less impact on statics due to its light weight, and no
contamination from metal particles.
Battery News: Why are plastics more sustainable in media distribution?
C. Ardjomandi: CO2 savings start with the production of the pipe systems. Thermoplastic piping systems produce fewer CO2 emissions than steel. The weight reduction of up to 60% also saves a lot of CO2 during transport. Material flow, pressure and flow rates can be optimized thanks to the smooth inner surface of the plastic pipes. If we consider pre-insulated pipes as a solution, the foam insulation of our COOLFIT product reduces unnecessary heat loss. losses, which in turn reduces energy costs for operators by up to 44%. With the PE material, there is no concern about failures due to corrosion. These systems are exceptionally durable, typically achieving a service life of over 25 years. They comply with green building standards and certifications, making them a compelling option for sustainable building projects. Existing environmental product declarations (EPDs) help facility planners and engineers identify the overall environmental impact of piping systems.
In addition, we also offer plastic double containment systems that, for example, provide an additional level of protection for wastewater disposal and at the same time minimize environmental pollution. Our portfolio also includes appropriate automation components for the distribution and control of media.
Battery News: When you compare metal piping with plastic piping, what are your results?
C. Ardjomandi: Sustainability plays a decisive role in cell production. It is one of the key issues on the way to greater energy efficiency. The choice of material is of great relevance, and it must be determined to what extent the selected solution guarantees the necessary longevity and sustainability. GF Piping Systems has its own sustainability department for these considerations. GF does not want to deny any material its right to exist. Plastic and metal are different materials with different requirements. Standardized procedures such as life cycle assessment (LCA) according to the principles of ISO 14040 and ISO 14044 or an environmental product declaration (EPD) according to EN 15804+A1 help in the analysis. We also work with external partners, such as the Fraunhofer FFB, with whom we recently conducted a study on the evaluation of plastics in cell factory applications. Here, the focus was on the requirements, potentials and possibilities for improvement. The results show that plastics are an attractive alternative to other materials in many areas. You find the Whitepaper here: https://www.ffb.fraunhofer.de/en/press/press-release-whitepaper-plastic-pipes.html
Extrapolated to the huge required energy quantities for battery production, efficient, non-corroding plastic systems can contribute to high savings in energy and OPEX – operating costs. Further advantages are evident during processing, as the material does not form metal chips during processing, and there is no sparking during welding. As a result, the medium is not contaminated with metal particles or ions. Likewise, in this fast-moving business with plastics, more flexible production adjustments are possible, for example when converting to new equipment. Products made from this material therefore have great potential to reduce costs, ensure the quality of operating processes and reduce the risk of downtime due to leakage and contamination.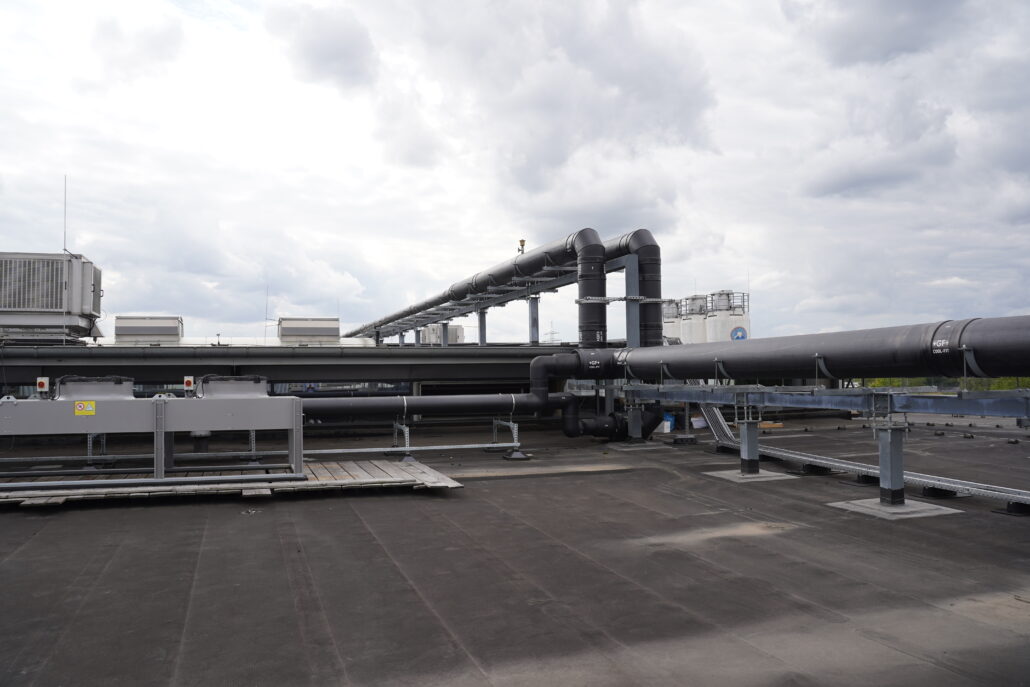 Battery News: Where does GF see the greatest potential for savings when setting up cell production?
C. Ardjomandi: We see the greatest potential for savings in cooling water lines with pre-insulated pipes such as our COOL-FIT. In the field of cell production, we are talking about very high amounts of energy used. Therefore, even small adjustments have an enormous impact, and a change here could significantly increase the energy efficiency of cooling systems and reduce building-related CO2 emissions. Energy efficiency is qualitatively better with preinsulated pipes. They also have less weight, which helps to maintain structural integrity or, in the case of the planning, even represents savings potential if lighter materials are chosen at an early stage. The components are well protected by the strong insulation and the diffusion-tight sealing lip, can be connected quickly, and the installation is completed in just one trade, saving time without subsequent measures. It is extremely important for us to determine with the customer at the beginning how we can tailor the piping components to the individual requirements of each customer in a time- and cost-saving manner.
Battery News: What differentiates GF from other manufacturers here?
C. Ardjomandi: GF actively supports customers throughout the entire process with its internationally active team for the battery market. We are not only a manufacturer, but also see our quality feature in being available as a project partner before and after delivery. Customers can contact us at any time with detailed questions, adaptation requests, for BIM data or proof of life cycle assessments. This enables an extremely fast integration of modules into the Giga-Factory. We ensure continuous traceability with our welding machines, which reliably log the processes. Our extensive experience from successful projects in semiconductor production with clean and dry rooms and ultra-pure media also helps us with new plans.
Battery News: What topics will be under discussion for battery production in the future?
C. Ardjomandi: Through the exchange with our customers, we know that the cost and time pressure in the field of battery production is extremely high. Therefore, it will be very important in the future to reduce the operating costs to sustainably increase margins. We also notice this in discussions with end customers. Another focus is clearly on sustainability and energy optimization. Here, too, GF is responding to the ideas and wishes of customers and is continuing to work on sustainable materials for its products. Another important factor for us will be the progression from pure supplier to service and project partner. In general, the future field of battery production will continue to develop strongly in the coming years.
Battery News: Are there other issues that play a role in the energy transition?
C. Ardjomandi: Hydrogen is a another key topic for the future. When transporting ultrapure water in PEM, AEM and alkaline electrolysers, manufacturers expect a longer service life than with metal lines. For this reason, PP-H material is used in the feed to the electrolysis stack. This material is also used successfully in the semiconductor industry, because it prevents contamination with metal ions and TOC (total organic carbon) above the limit value. We have already gained sound experience with this and advise companies accordingly in the design of their electrolysers.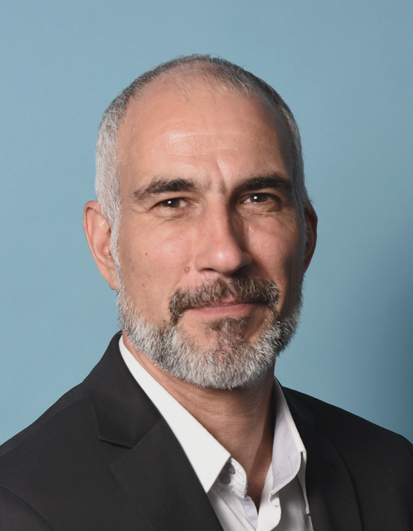 Author:
Cyrus Ardjomandi
Business Development Manager with focus on battery applications
GF Piping Systems Germany